What's new in your filters
You can now filter your views in the person, action, or project tabs by:
Task urgency and importance
Goals
Actions creator instead of the action owner
All of these filters are compatible with the action plan exports 
Now, you can now also carry out goals exports.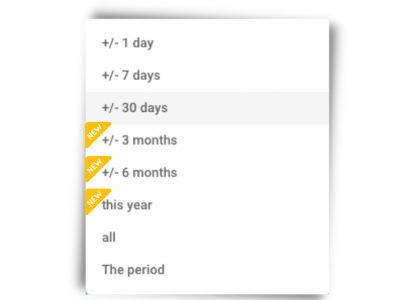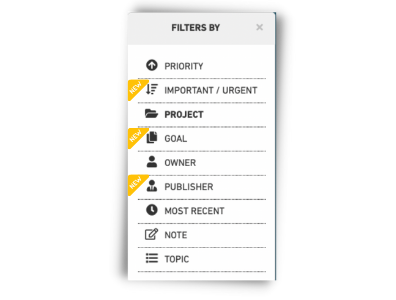 Your Dashboard filters are also enriched with added time period:
+/- 3 months
+/- 6 months
This year
What's new in Beesy on Microsoft OFFICE 365
MICROSOFT TEAMS – Access in 1 click to all the important information in your activity
Beesy enhanced the tab configurator in Microsoft Teams to manage your activity in the different channels in 1 click.
The new features list :
Create Beesy goals directly from Microsoft Teams in your tab configurator as for projects and collaborators.
Filter your dashboard on all the projects which contain a specific character string with the field "Project name contains"
See the "Contact" action plan for a goal or a project
Create action plan list dashboards by action type. For example :

Channel activity,
In addition to your classic tabs (Dashboards, meeting  or action plan management), add tabs to view in 1 click:

– The decisions
– The risks
– Milestones
-…

Personal or team members activity,
you could also add tabs to quickly access the list:
– Meetings to be scheduled
– Calls to make
– Documents to be produced
– ….

A Timeline view for the activity dashboards of a contact, a project or a action type
Filter your dashboard on all the notes which contain a specific character string with the field "Note name contains"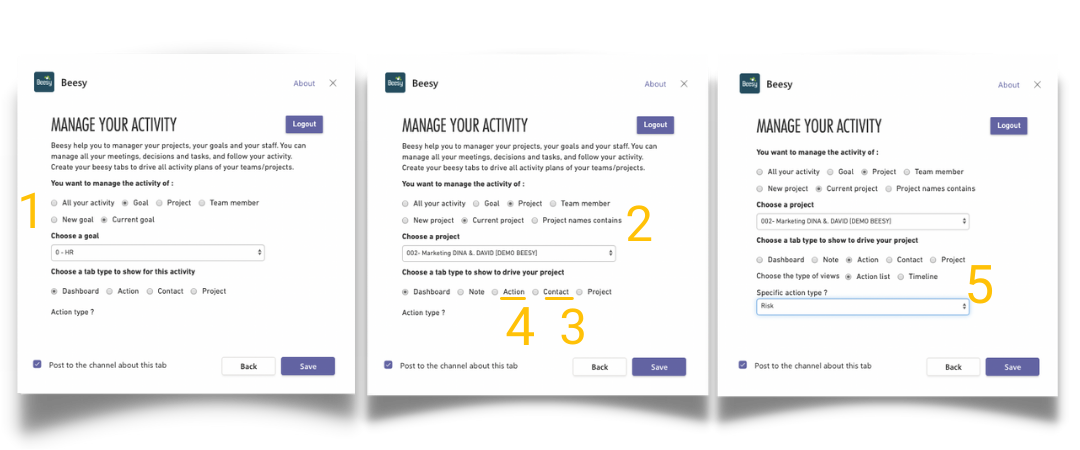 If you do not use Microsoft Teams, you will find all of these updates in the "my views" feature which allows you to create shortcuts to save and thus build your activity management cockpit in your favorites: link to create views
MICROSOFT Outlook – Task creation plug-in updated to prepare your meetings directly in your mailbox
Our Beesy Outlook plug-in update allows you to attach a task or an email directly to a note and a subject.
To prepare your meetings, you can thus create the tasks to be carried out in the plug-in.
You can, also in this new version of the plug-in, create tasks on the fly without necessarily attaching them to an email.