Nowadays, it is important to have the right project management tool. The development of remote working, the diversification of tasks to achieve, working in agile or collaborative mode now make it necessary to use a project management software. Optimizing our productivity and improving our performance are now more than ever priorities.
To improve your organization, communication or efficiency, you need to choose the tool that fits your needs. In order to do that, you must start by establishing the characteristics provided by these solutions that will be useful to you. Indeed, you will not necessarily find purpose for each feature offered. Finding the tool that match with you will save you time, money and energy.
In this article, you will find out about the features offered by project management solutions and how to use them depending on your needs.
Plan and prioritize your tasks with your team
Knowing how to efficiently and correctly plan and prioritize your tasks essential. Your subconscious may push you to complete a non-important task over a crucial one. There have probably been times when you've put a key task on hold even though you knew you would not be able to put off the unavoidable forever. Today, giving importance to secondary tasks while some actions are more urgent can have critical consequences on your project. Thus, you need a tool that will highlight crucial tasks that need to be completed right away and cannot wait any longer.
With a project management tool, you will be able to:
Plan your tasks for each important activity
Assign tasks to your team members: everybody knows who must do what and when
Hierarchize your tasks depending on their level of priority
Create deadlines for your missions in order to achieve your goals all in good time
Easily visualize critical actions to finalize with your team
Thus, you will be able to focus your attention on important and relevant actions.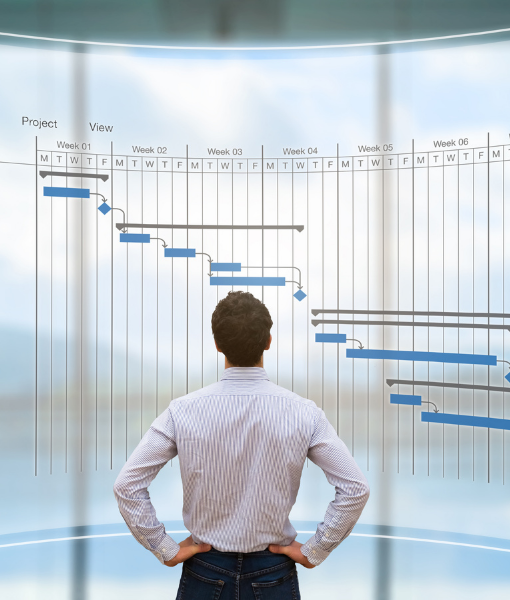 Several methods exist in order to prioritize your tasks. You will be able to choose the one that suits you best according to your prioritization style:
The Eisenhower matrix, very graphical, allows you to visualize the hierarchization of your tasks by their order of priority. It sorts by level of importance and urgency your actions. Use it if you like to like to find out at a glance the distribution of your and in which order to complete them. This matrix helps you realize if your daily organization is optimal or not. Click here to find out more.
The agile Kanban method works as a chart with several columns that shows you what tasks need to be done, the ones in progress and the one to do in the near future. Opt for Kanban if you work on recurrent and repetitive projects that are made of a small number of steps. This method helps you quickly and easily visualize the progress of your tasks. Click here to find out more.
The traditional method using Gantt's diagram will convince you if you enjoy planning and visualizing your timeline with deadlines for each step of your project. This last one is ideal when your project is made of many steps that depend on each other.
The MoSCoW method, a mix between Eisenhower's and Kanban's, allows you to prioritize your tasks by order of criticality. It uses 4 columns: "Must have", "Should have this if it's all possible", "Could have this if it doesn't affect anything else", and "Won't have this time but would like in the future". With this organization, you will be able to better apprehend the actions you would like to complete within the next few months as well as easily prioritize thanks to very intuitive columns titles.
The Calendar method, classical, will simplify your life if you prefer to organize your days hour by hour and according to your meetings.
Efficiently communicate with your team
Centralization of information is a key factor of the success of your team. You will not be able to correctly function is communication is spread on different channels. With the right project management tool, you will easily interact with all your team members. You will be able to precisely exchange about each project, task or subtask all in one place.
That way, you will better anticipate risks. Moreover, your subordinates will sooner inform you about problems they might be facing. An optimized communication will allow you to solve issues faster.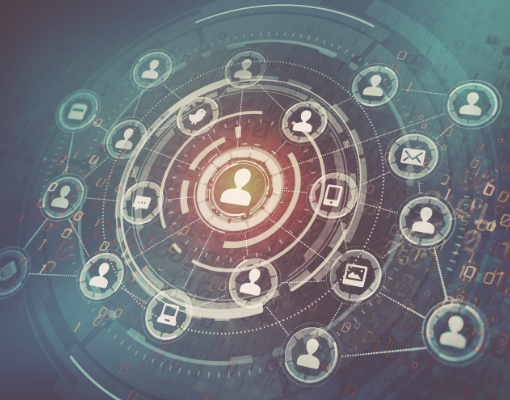 Project management tools put at your disposal solution in order to interact with your teams.
Here is how to use them:
You can communicate using instant messaging. Each conversation can be classified by project. That way, you will be able to index each exchange you have had with your colleagues. Your conversations will no longer be mixed up between different themes. You will choose this solution if you wish to work in synchronous mode with your team.

If your directly need to exchange about specific tasks, use a tool that will allow you to easily interact with your team about the tasks of your project: create, delegate, comment, integrate documents, close tasks in real time. The members of your team will receive a notification explaining you have added an instruction or modified something on one of their projects.

To go further in the perception of information, you can benefit from interactive functionalities involving co-workers around your project. You will be able to create online brainstorming sessions, real-time polls, word clouds, interactive white boards or mini quizzes. By communicating that way, you will increase the involvement of your colleagues about your project. You will make each member participate in decisions, which will boost everyone's creativity.
Collect and update information about your projects
Collecting and updating information is a crucial issue in order to achieve the adoption and full efficiency of a tool. It is very important to be able to visualize in a few seconds the list of the tasks you need to accomplish. If your project management tool is not up to date or doesn't list all the planned actions, it is clearly more difficult to have control over your project.
Therefore, choose a project management tool depending on the way you wish to update and collect data.

Do you spend most of your time in meetings? Then you need a tool that will allow you to manage your meeting minutes and to quickly extract their action plan.

Are you drowning in your e-mails and spending a major part of the day classifying them? Is your mailbox flooded by spams? Do you have troubles remembering the instructions you sent to your colleagues? We recommend that you choose a tool that will automatically create and assign tasks from your emails. All your tasks are indexed in your tool. You won't need to spend hours classifying all your e-mails anymore.

Do you often go on business trips or visits and need all your information up to date on the move? Then choose a collaborative solution that will be available on smartphones or tablets and in offline mode. That way, you will be able to create new tasks while being outside of your office.

If you have recurrent and repetitive tasks to complete, use a solution that will automate those processes and make you save time. A lot of project management tools offer templates such as meeting or project reports.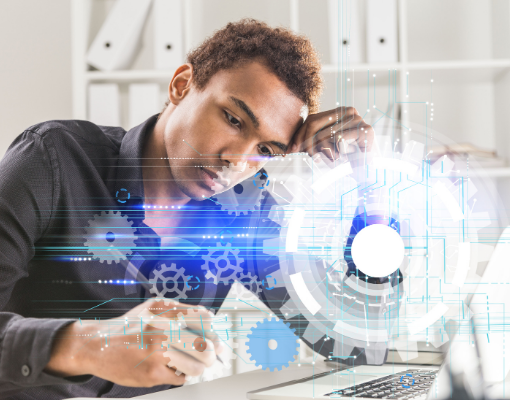 Your data must of course be updated in real-time on your app. You will not need to individually contact each member of your team to find out the progress of their tasks and the evolution of your project anymore.
Obtain reports on your activity and follow your projects in real-time
On a daily basis, you often have many meetings, debriefings or brainstorming sessions. Thus, you need to be able to regularly visualize in the blink of an eye the progress of your projects. At the end of each week, you must create activity reports. That is why you should choose a solution with reporting options that are adapted to your projects.
If you like to have a quick overview of your activity, dashboards are your best allies. Visual dashboards will help you see the progress of your action plan. If you manage many projects, choose a solution that will provide filters in order to generate customized dashboards with your different goals, projects, co-workers, recurrent meetings, deadlines…Afterwards, you will be able to easily share these reports with your colleagues.
By getting reports on your activities and tracking all your missions in real time, you will be able to not only efficiently pilot all your projects but also to regularly check on the members of your team.
.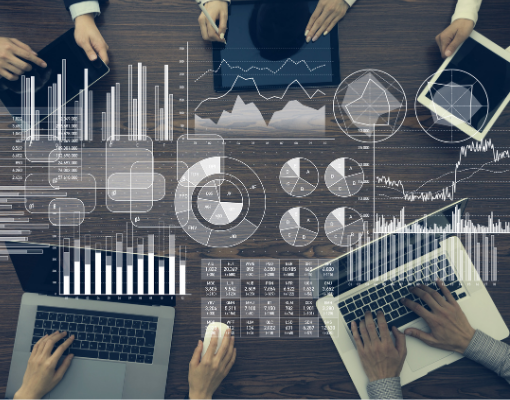 A good project management tool can generate several types of reports. It's up to you to determine which ones you need the most:
You can benefit from a daily view of the tasks you need to complete during the day. It will help you visualize your ongoing, overdue and assigned actions, sorted by degree of importance.
Using the weekly report feature helps you see the progress of your projects on the long run. You can observe the actions that have been done during the week, those which have to be finalized and those which are overdue, classified by project and by team member. Obtaining a review at each end or beginning of the week makes you better apprehend and structure your activity.
You can create personalized reports by using filters. Those allow you to specify which data you wish to see. Usually, you can filter by project, person, goal, type of action or modify the report display type.

On-demand reports

allow you to see more clearly your daily activities. For example, you can get reports on one of your projects, on your team members' action plans, you actions of the day by degree of importance or get the list of people you need to contact within the next few days.
Customization to your needs
With these reports, you can choose to visualize you tasks in the form of a graph, chart or even to-do list. You can quickly, efficiently and intuitively see the actions of all your colleagues and projects.
.
Adapting your tools to your activities is a key element of the success of a project. You will need to choose a personalized solution that answers all your daily needs.
If you already use a communication software such as Microsoft Teams or Slack, you should use a tool that can be added to this kind of platform.

To better plan and visualize your deadlines, opt a project management solution which can communicate with your calendar on platforms like Outlook or Gmail.

If you are a commercial, a project management tool will fit you needs by being integrated to your CRM software. Similarly, if you use an ERP tool, it is useful if all your solutions are compatible and can interact with each other.

Finally, your project management tool exists to make your life easier and make you gain efficiently and productivity. Therefore, you can choose a tool that will set up your operational or administrative processes by automating different tasks.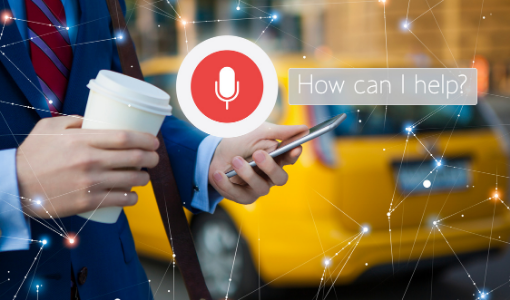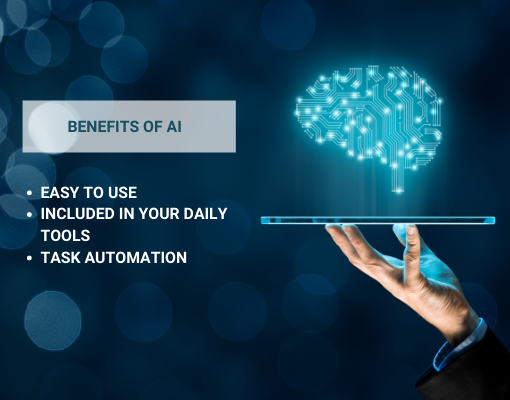 Moreover, using a project management tool which possesses a virtual assistant will facilitate your missions ever more. Getting started with the platform will be easier. You will be able to interact with the AI without any learning process because you can communicate with it in natural language. No need to connect yourself on the dedicated website or app of your collaborative solution anymore, you can directly assign tasks by interacting with your virtual assistant through e-mails or via Microsoft Teams for example. Finally, an AI will generate to-do list or automatic reports by gathering all the information you need in a few seconds.
Nowadays, many tools exist which can answer your daily issues. However, they don't all have the right features adapted to your projects. Juggling between several collaborative solutions would be a huge waste of time. That is why it is best that you opt for an all-in-one solution capable to provide each of the functionalities essential to the proper management of all your projects.