According to SaaSList, 46% of team leaders experience difficulties completing their projects on time, but why? In this article, you will find out the 5 most common mistakes in terms of project management and the solutions to prevent them:
1 – Neglect the Pre-Project Phase
The pre-project phase is a crucial step. It will determine how every task of your project will go. By properly preparing your project, you will make sure to avoid any obstacles on your path.
Firstly, raise awareness among your team. Inform them of your plan. Explain the value of your project and what it will bring to everyone. If your team members are aware of your plan, they will realize what is at stake. You will create collective thinking that will help you take action. Do not forget that communication is key in a team. Rally your co-workers to motivate them.
Before getting all your crew onboard, make sure everyone knows the final destination in order to arrive safe and sound. Precisely define your project, its goals and its feasibility. Brainstorm with your team. If your colleagues participate in the making of your project, they will be more involved afterwards.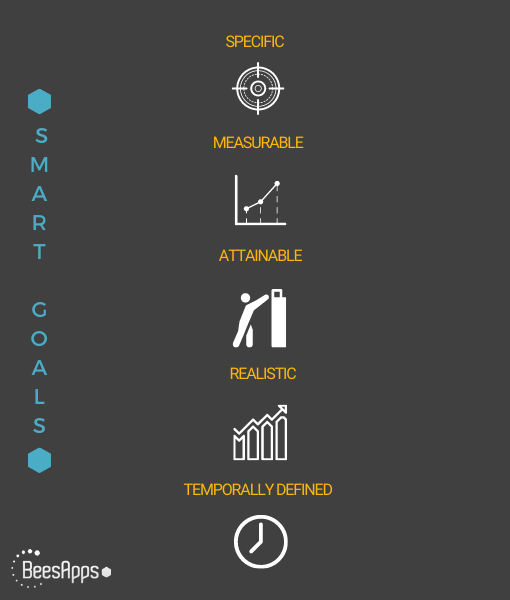 SMART Goals
To set relevant goals, the SMART method will help you define precise goals that will generate the different steps of your project. Here are the criteria that your objectives must meet:
Specific: clearly defined, precise, concrete
Measurable: that you can quantify
Attainable (very important): equal to your ambitions and especially your means
Realistic: different from attainable, here we are talking about realistic and relevant goals. You may have the means and the time, but will the project be profitable on the long run?
Temporally defined: set a deadline for your project
Far from being a perfect formula, SMART goals will allow you to ask yourself the right questions before starting a project. Find out here how to apply that method.
Once you have used it, your team will better apprehend your project and the reason behind it. You will manage to bring your team together by making them understand the use of their work. You will also be able to evaluate the feasibility of your project. Plan your budget, your resources and your skills. It will help you determine the odds of success of your project.
You have launched your project, everything is going well, but you are starting to notice that your goals are not the same than during the launch phase. That phenomenon is called drifting goals. According to the PMI (Project Management Institute), 50% of projects are impacted by that situation. It can happen slowly or suddenly. 
For instance, your clients might change their expectations during the making of your project. Thus, it is very important that you use agile tools to manage your projects. Regularly iterate in order to visualize which goals could be drifting so that you can improve your reactivity.
Indeed, if you plan a 3-month roadmap with a never-ending list of steps to complete, it will be hard to perceive delays and changes of objectives. By doing 3-week sprints, you will be much more able to observe drifting goals and risks that come with them. A study from Wimi states that 37% of projects fail because of a lack of clear and structured goals.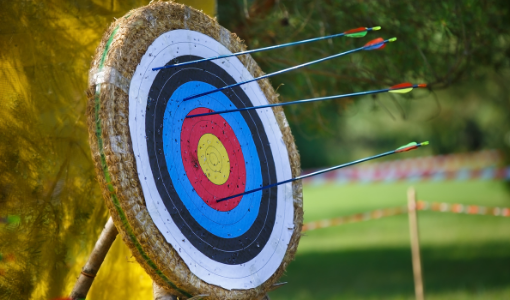 How to limit drifting goals?
To prevent that phenomenon, you must often check the progress of everyone's results. Make sure that everybody precisely follows each step established during the pre-project phase.
Regarding your customers, establish a functional specification. This document, signed by you and your interlocutor, will adequately generate your project and structure the different steps and objectives. It defines the needs, resources and skills implemented in order to accomplish your missions, but also the results expected. Then, prepare a plan to handle any modifications made to your projects. Research the feasibility of each idea and their stakes on the continuation of your plan. Then, you will be able to present real proofs to your clients by showing them which modification you can actually make to the project. Click here to find out more about how to write a functional specification.
Always plan a functional specification in order to prevent drifting goals. Agree in advance what matches with your customer's needs, and control even the slightest change made to the project. By correctly and concretely planning, you will succeed in all your projects.
3 – Not Anticipating Risks
Murphy's law states that if something can go wrong, then it will happen. To block that unpleasant law, you must anticipate and plan risks. Prepare a backup plan for your project. According to the PMI, only 27% of companies constantly have a backup plan. You could save a lot of resources by having one. If a problem comes up, you will save time and will be more equipped to efficiently handle your crisis.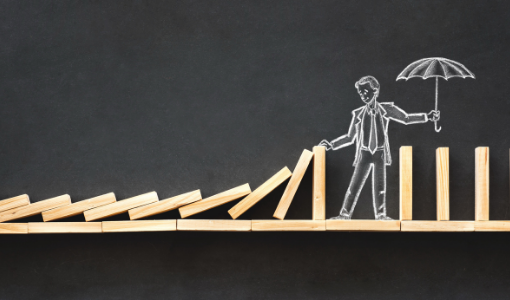 How to create a solid risk management plan?
From the pre-project phase, it is important to evaluate all the potential risks that may arise. That way, you will never be surprised, and you will know how to react for each risk and change. It will improve your anticipation, decision-making process and internal communication. Brainstorm with your co-workers as soon as the project starts. Evaluate each risk by their probability and impact on your tasks. Design strategies to manage unexpected events and identify their signals of appearance. Plan responses to manage them and regularly monitor them. Just as your project can evolve, so can your risk management plan.
Here is a 5 steps method to manage your risks:
Define the risks with your team
Classify them
Grade them by impact, probability and cost
Find ways to reduce those risks
Regularly evaluate risks by interacting with your team
You mainly have 3 options to anticipate risks:
You can choose to avoid them. Abandon your strategy from the beginning of your project if the risk is too important. Change your approach. This is the most efficient way to bypass obstacles.
Reduce the risks. Implement an action plan that will quickly identify risks and how to overcome them. It will decrease the probability that problems arise or decrease the impact they will have on your project.
Accept the risks. You cannot plan and anticipate everything. Some problems are unpredictable and happen when you expect them the least. The most efficient solution to solve them is to implement a budget dedicated to risks and to additional delays in case of unforeseen circumstances.
Here, the 3 keywords to remember are: identify your risks, close the ones you have identified and regularly update your plan.
4 – Not using a Project Management T

ool
Lack of organization? Lack of communication?
Completing a project is easier when a team is using with the right tool. The link between performing project and use of project management tool is very real. A collaborative solution will increase your productivity by 25% by improving your communication and reactivity.
Choose the right tool adapted to your needs. There are several solutions on the market, such as Beesy, Wrike, Trello or Asana. You will access agile and customized dashboards on all of your project activity. You can analyze workloads and states of progress on action plans from all your co-workers. Inefficient workflows will be eliminated. You will gain productivity and will be able to efficiently manage your tasks.
59% of information about a project are not centralized and are stored through e-mails. That leads to huge wastes of time and productivity. Furthermore, real-time updates on the progress of each one of your colleagues will allow you to avoid planning never-ending meetings. You will gain easy access to all of your data. Moreover, project management tools are integrated to several platforms, such as Microsoft Teams or Outlook. Communication with your team will be optimized and you will gain time thanks to automated projects reports.
Key benefits of using a collaborative tool
Increase your productivity
Real-time updates on everyone's progress
Centralized data easy to access
Integrated to many plateforms (Microsoft Teams, Outlook…)
Better communication with your team
Automated reports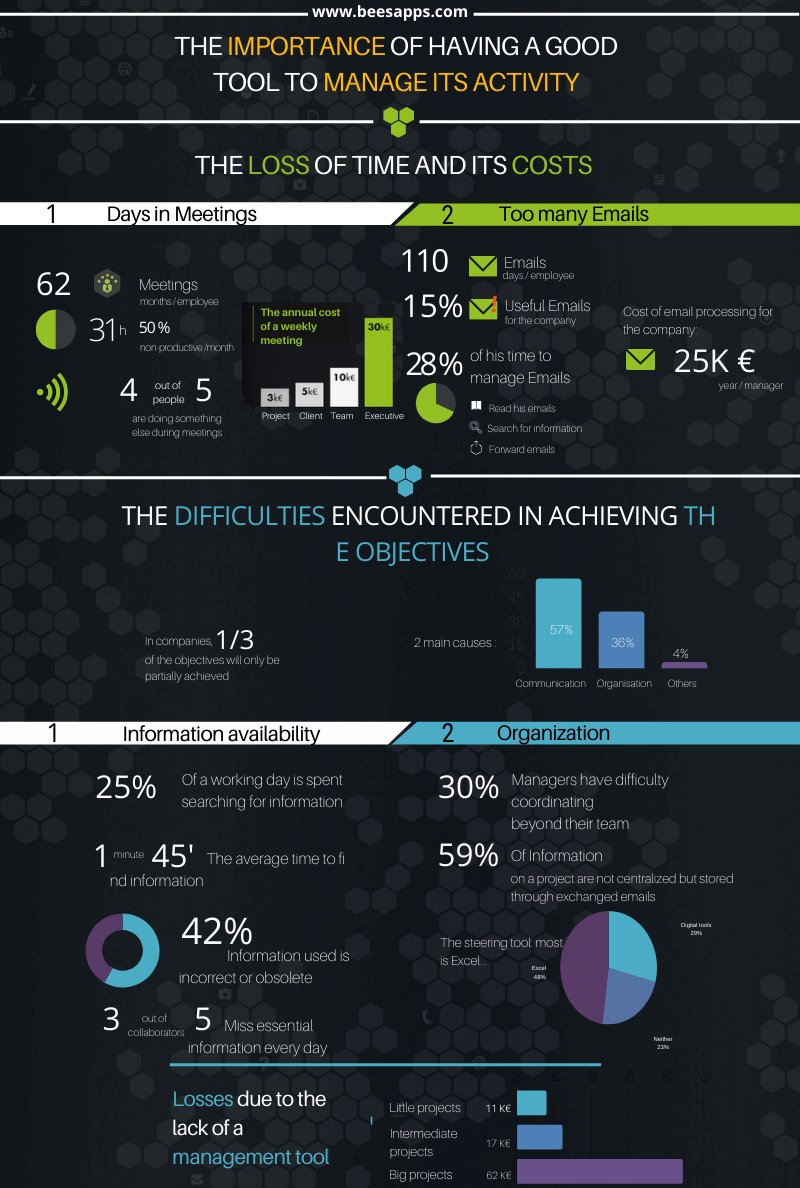 5 – Work with a Divided Team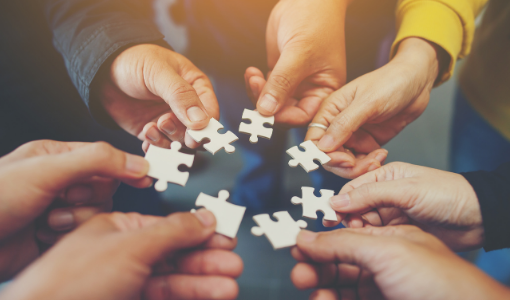 3 words: trust, transparency, involvement.
If those are not combined, you will not be able to work in an efficient way on your project with your team. It is your most valuable resource. Without it, you will not go far, so do not neglect it.
Therefore, in order to have a united team, co-workers must know each other and trust each other. That way, they will know how to best work together, and which person will have the right skills for each task to complete.
Furthermore, everyone needs to be on the same level of information as the others. For example, imagine John is the only one able to answer a specific problem but no one has told him about it. He will not be aware that he can help and move the project forward. In the end, you will waste a lot of time. Add to that a lack of trust and transparency and the team cohesion will be greatly impacted. Your team members may then feel demotivated and decrease their productivity.
 To address a divided team, involve everyone in each step of the project with precise goals and realistic deadlines. Tools like Beesy, Monday.com or Teamworks exist to facilitate team management and go further in collaborative work. Centralize communication so that everyone may access the same information. Finally, regularly do Team Building exercises. You will strengthen bounds between the members of your team and will improve their work cohesion.
To Sum-Up
The success of a project does not only depend on its project manager but also from different factors that need to be taken into account. Among those factors, it is important to use the right collaborative tool that will allow you to manage your projects with agility.
Therefore, transform those 5 mistakes to avoid in project management into keys of success:
Take time to evaluate all the dimensions of your project before launching it and establish SMART goals
Set milestone checkpoints and monitor your objectives
Anticipate the unexpected by preparing a risk management plan
Use the right project management tool that answers all your needs
Work hand in hand with your team